This week we meet Etsy seller Woolies. Woolies has been selling on Etsy since 2007.

Woolies creates heirloom quality artisan stuffed animals and dolls, naturally.

Today they are going to give us a little peak behind the scenes of their Etsy shop.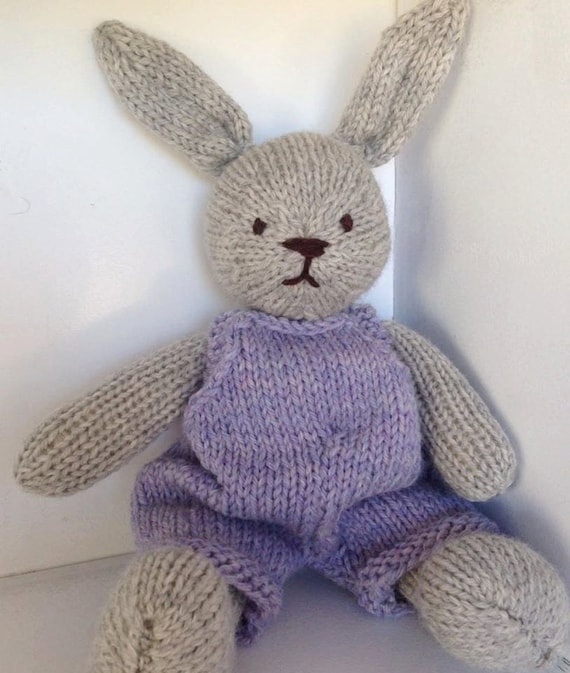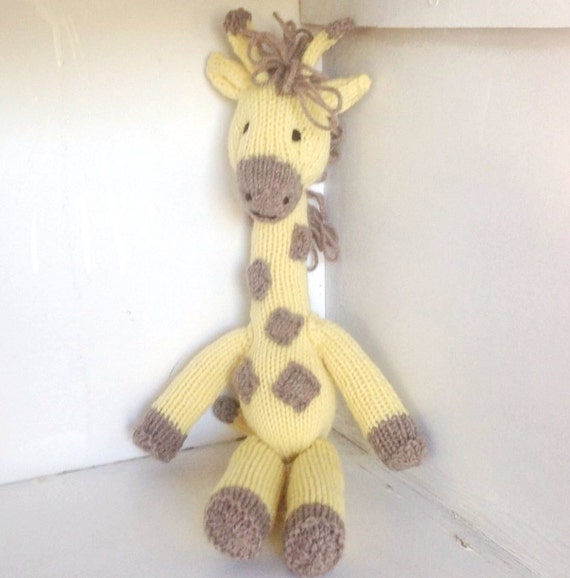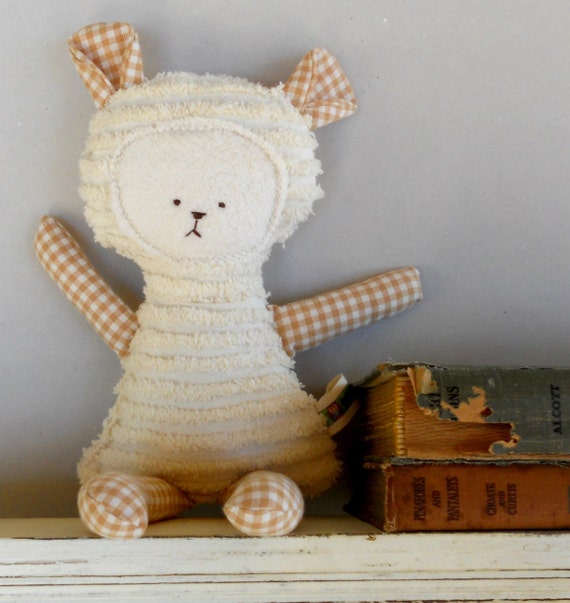 What motivated you to start your shop?
I had started Woolies prior to Etsy. I used to make children's clothes and baby blankets, and sold on consignment in local shops. I remember the day I heard about Etsy - couldn't create my shop fast enough! Exactly what I wanted / dreamed of doing.
What is the story behind your shop name?
I've been knitting forever. I used to design lace shawls and baby blankets, as well as other baby clothes, and give as gifts. I loved making these, and wondered if I could earn a living this way. I remember when the name Woolies came to me - I was driving in my neighborhood, noisy kids in the back seat. The name evokes, to me, softness and warmth. From there, I began my journey into the world of toys.
What is your favourite creations from your shop?
I love to knit bunnies. They each develop their own unique personality as they 'come alive' on the knitting needles. They give sweet kisses too!
What do you find most challenging about being an Etsy seller?
Promoting my shop! How do I keep the momentum? How do I tell people about my products? (with a minimal budget...)
What's your personal philosophy behind your shop / products?
"I have always used all natural materials and fibers. Whenever possible, I use organic. Being green is a life motivation for me.
Childhood is a magical time, and I hope that my Woolies will be part of that journey for your child. I strive to create heirloom quality products, that might be passed down through generations. "
What do you do when you aren't working?
"We currently have 11 animals on our little ranch, many of them are rescues. They are my source of inspiration.
My husband and I have two sons. They are our pride and joy.
I also work a full-time corporate day job. :( "
Woolies would like to offer a Coupon code for 10% off in their shop. use the code "WOOLIES" until May 31st, 2015.