This week we meet Etsy seller The Puzzled One. The Puzzled One makes handcrafted puzzles and toys. They have been selling on Etsy since 2009.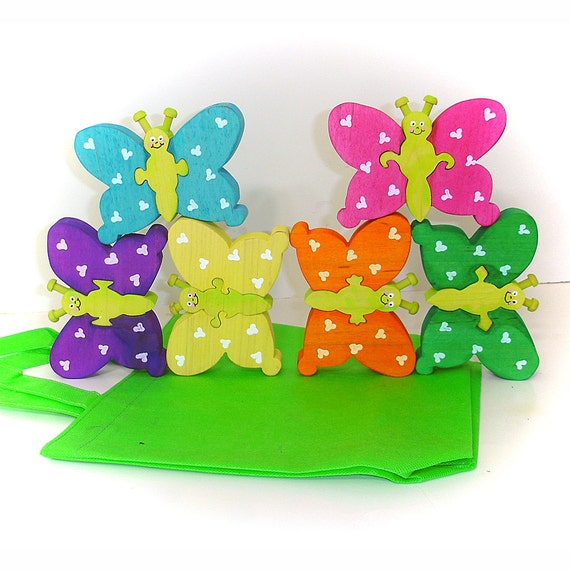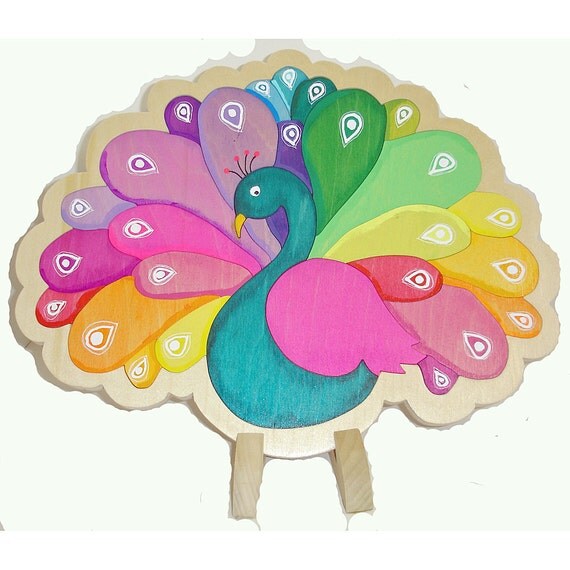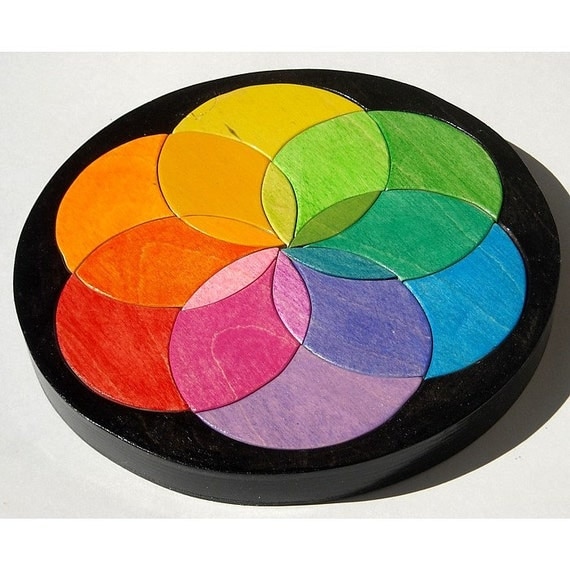 What motivated you to start your shop?
When I first got my scroll saw I started making simple 3 pc unfinished animal puzzles and I made a set of dinosaurs for my nieces and nephew. They had so much fun painting them I thought to myself I can sell these. So I made a whole bunch of animal puzzles and bought a whole bunch of little paint sets and headed off to the farmers market to strike it rich. I was sadly disappointed. Everyone kept saying you don't want those baby puzzles and walked on by. So I went back to the drawing board and started branching out making puzzles and toys for all ages. After opening my web site I was always looking for other ways to market my puzzles and I heard of this web site called Etsy that sold handmade goods. I said that's perfect and I signed up right away
What is the story behind your shop name?
Originally My web site was called Puzzled! and my web address was puzzled1.com well about a year after I opened Another company called Puzzled inc said that I was infringing on their trademark and that I was going to lose my web site and all the profits I'd made thus far. I freaked out for a couple of days and then it hit me all I need to do is change my name but it had to still make sense with my web address or they would still be able to claim it. So I played around with the words for a day or two and then it hit me. The Puzzled One It was perfect it was a play on words and related to my web address and yet it was just different enough that when I went back to the other company and told them that I would change my name and put a disclaimer saying that I was not puzzled inc and made a link to their site they were satisfied and that was the end of my troubles.
What surprised you most about having your own craft / online shop?
How quickly things can shift as far as sales go. In 2012 I introduced my wedding guest book puzzles and for the first time I was actually making money after seven hard years I was actually making a tidy profit then at the end of 2013 it stopped I didn't get a sale for four months. As the years went by things got worse and worse. I didn't turn a profit for two years then three months ago I changed the design of my tree guest book puzzles redid the pics and listings and added a new custom designed puzzle called a unity ceremony wedding puzzle and it all started back up again now between my two stores I am getting orders every other day sometimes two or three in one day. Its just amazing how quickly things can change
What is your favourite creations from your shop?
It's hard to pick I have so many favorites. Every time I make something new it becomes my new favorite. But if I had to pick just one it would have to be my stacking butterfly puzzles It's a set of six butterfly 3 piece puzzles each butterfly is colored a different color of the rainbow and is a 3 piece puzzle each butterfly has its own special shaped knob and they stack on top of each other in many different ways. So the child is learning about matching colors , matching shapes, their learning how to put puzzles together they are learning about balance and weight distribution They are also developing fine motor skills and eye hand coordination. This toy is a valuable learning tool and just so much fun too!
What do you find most challenging about being an Etsy seller?
Finding time to fit everything in. When you have a shop there are so many things you need to do besides just make puzzles and toys. There photography, and marketing, there's book keeping and product description writing and seo and checking with your competition and so many other things I have a hard time finding time to fit it all in while still making time to fill all the orders and come up with new puzzles and toys for my shop. But I've found if I do my puzzle making during the day and then painting and all the rest at night I can fit it all in.
What's your personal philosophy behind your shop / products?
I want to make learning fun! I want to create open ended toys that inspire creativity, encourage imagination, and develop the mind and body while being so much fun to play with that the child won't want to put it down. I create toys that are creatively designed, durably made and heirloom quality. Toys that will be well loved from one generation to the next. One of the great things about being a handmade toy maker is that you can create any type of puzzle or toy that you like. So I encourage custom designs. If a customer wants a different color scheme or wants their toy personalized or maybe they have an idea for a puzzle I can do that. I want them to make their puzzle or toy their own. I want them to know their puzzle or toy was specially made just for them. Some of my greatest puzzles and toys have come from custom requests It's my favorite thing about being a toy maker is creating something new or different. To see an idea come to life is an amazing thing!
What do you do when you aren't working?
When I'm not working (which is rare) I spend time with my family and friends and my adorable dog Layla. Whether it's getting my nails done with my Mom or having dinner at a friends or walking round the block with Layla I treasure each moment with the ones I love.
Anything else you'd like to tell us or share?
What's been one of your absolute favorite experiences, creating and selling your wooden toys and puzzles? I was commissioned to make a giant wooden mandala puzzle for a retreat center. The mandala was an olive tree set in mosaic stone like puzzle pieces It measured a whopping four feet in diameter. At first I wasn't sure how I was going to make it because it needed to be made from Poplar which only comes in widths of aprox. 12" So I spoke with my Dad and told him my dilemma and he worked with me and taught me how to laminate boards together to create one large board. Then we planed and sanded it and it looked as if it had always belonged together. Then we used a jigsaw to cut down the puzzle into bite size pieces small enough to use on my saw. Then I cut the rest of my puzzle and sanded over the edges and stained and sealed the puzzle It looked gorgeous but the best part was working with my Dad. I learned a valuable technique and spent quality time with him doing the thing that I love best.
The Puzzled one is offering a 15% discount to the readers Just use the code "etsykids"